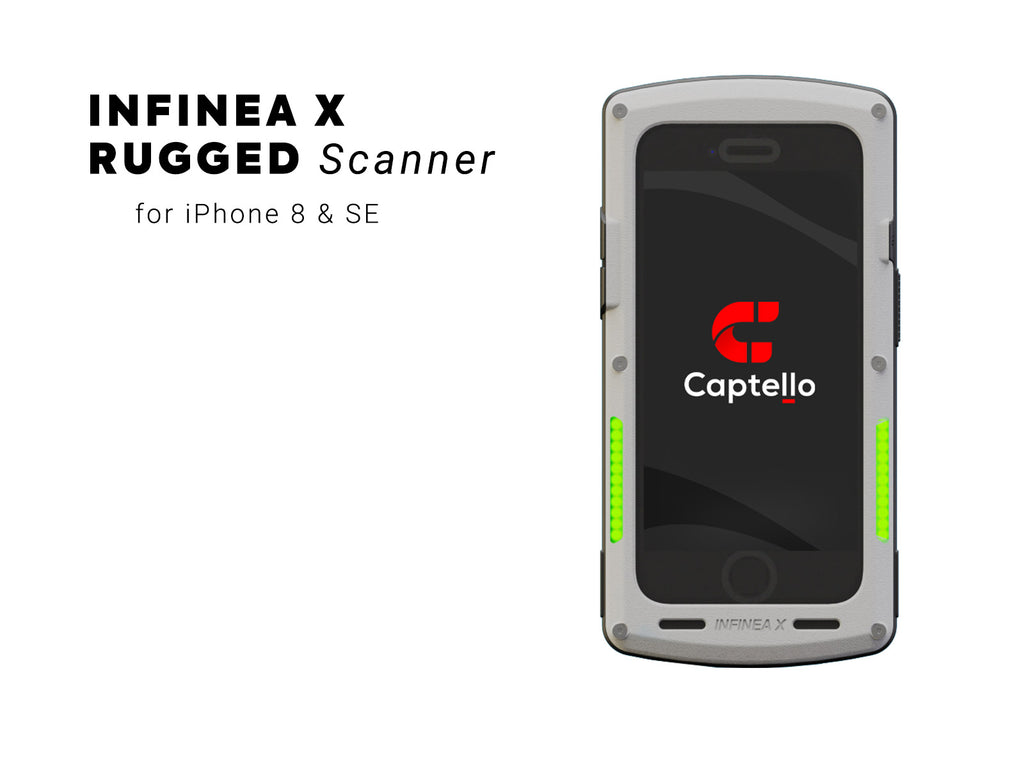 Infinea X Rugged Scanner for iPhone 8 & SE
Infinea X Rugged Scanner for iPhone 8 & SE
Infinea X Rugged Handheld Scanner for iPhone 8 & SE
Kit with standard battery (1900maH) and heel cup, Light Grey

Decodes all major 1D, 2D symbologies (including pdf417/Driver's License) and reads magnetic stripes (up to 3 tracks)

The USB connector easily allows users to recharge the battery anywhere

Superior performance in outdoor applications.
Uses the Zebra scan engine.
* Does NOT offer credit card scanning capability.
See Linea Pro 5 Handheld Scanner for credit card scanning capable scanners.

**Cell phone device not included.