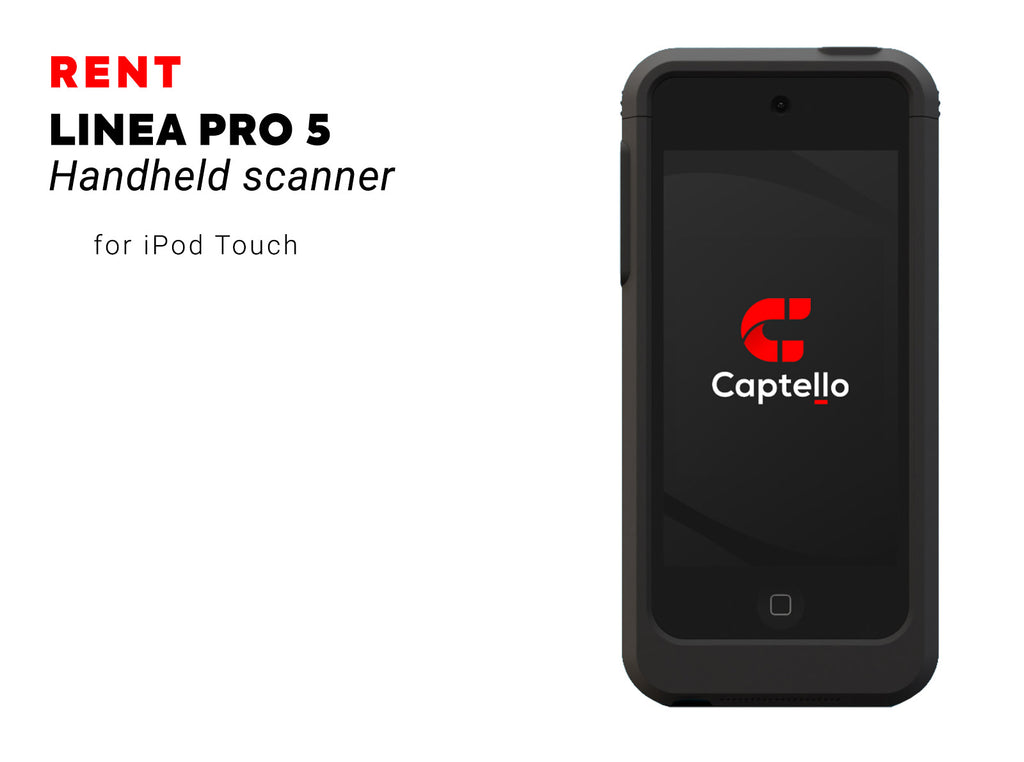 RENT | Linea Pro 5 Handheld Scanner | 5 Day Minimum
RENT | Linea Pro 5 Handheld Scanner | 5 Day Minimum
Linea Pro 5 Handheld Scanner RENTAL for iPod Touch 5th/6th/7th Generation
Decodes all major 1D, 2D symbologies (including pdf417/Driver's License) and reads magnetic stripes (up to 3 tracks)

Puts an end to erroneous, blind barcode data collection processes

The USB connector easily allows users to recharge the battery anywhere

Bluetooth V2.1+EDR, Class 2, HID/SPP/MFi
**iPod Touch device not included.

Rental Terms:
Select a rental period between 5 and 14 days in length.
The rental period begins on the scheduled day of arrival.
If your BOX arrives early, you will not be charged additional rental days.
BOX must be labeled and received by the shipping carrier within one (1) business day after the last booked day of the rental period.
Renter assumes

 

responsibility

 

for return shipping.
Late fees will be assessed unless an extended rental period has been requested and paid for.